Top 5 Tips to Organically Grow Your Discord Server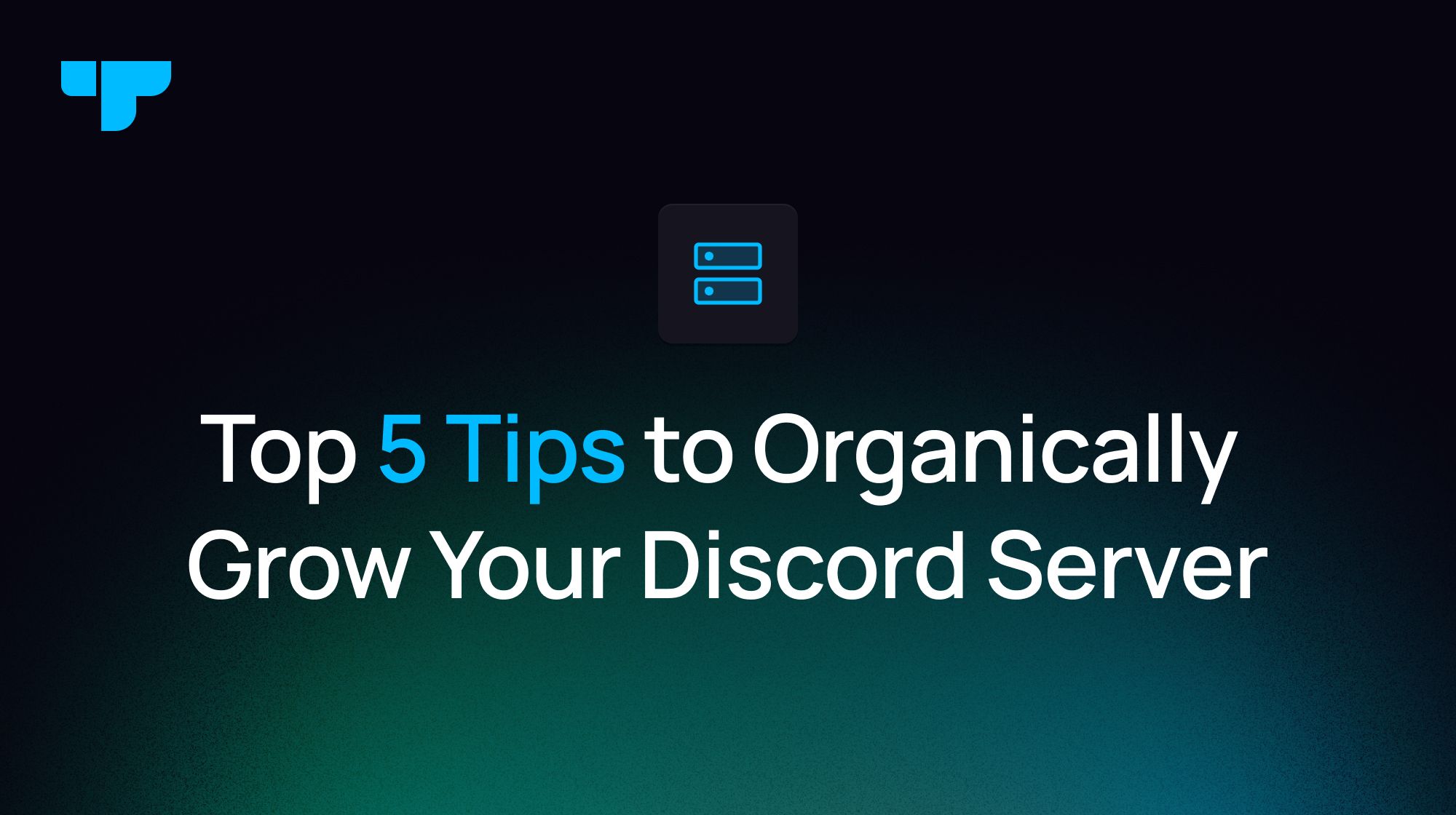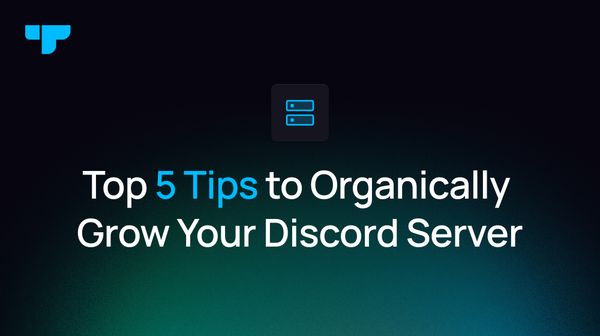 We've spoken to large server owners within our community and gathered a list of the top 5 tips to help you organically grow your Discord server!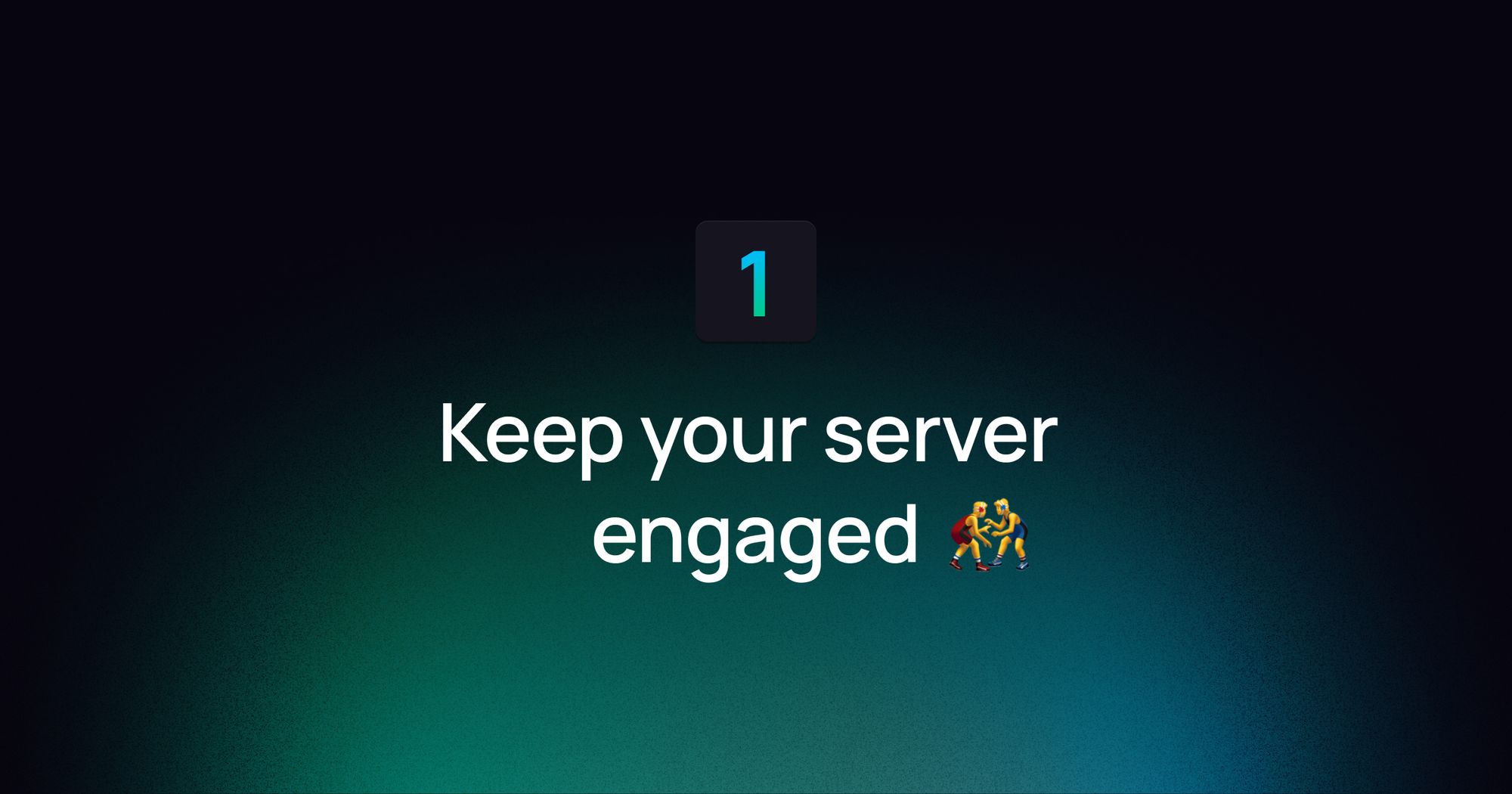 1. Keep your server engaged 🤼
Joining a dead server is never ideal. Being able to keep your server active and engaged will help show people what your community is like and what you can offer. Having staff members or helpers engage with new and current community members can help you maintain engagement and activity.
You can also do this by adding some fun and games with Discord bots - some examples of this are Wordplay, PixxieBot, and GarticBOT. These all have minigames that you can play via the bot within your server!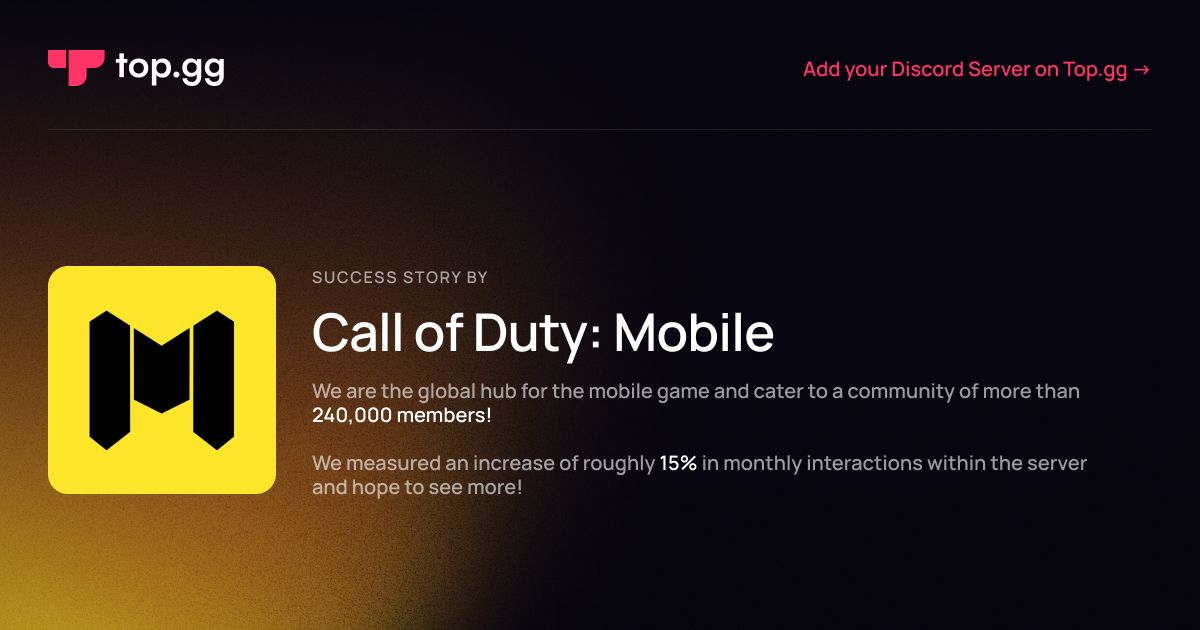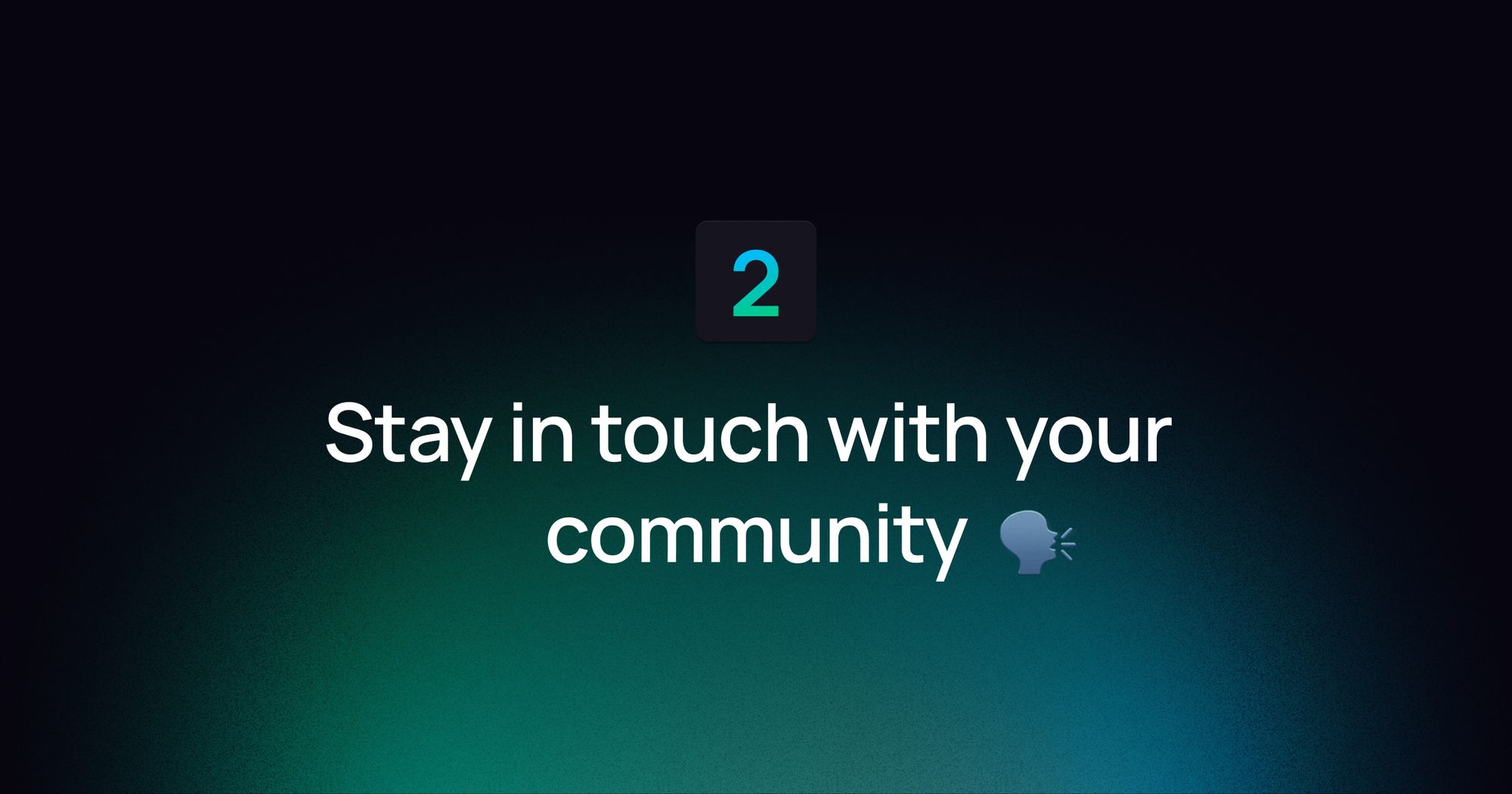 2. Stay in touch with your community 🗣️
Part of why your staff should engage with your community is also because they need to get to know the members and have a good relationship with them. This helps you figure out what kind of people your community attracts and whether you're on the right track for the kind of community you'd like to have.
As the server owner, you should also try to engage with your community, so that they can have a bond with you. The better the relationship with your community, the easier it will be to gather constructive feedback. With this feedback, you can improve your server with the help of the community. Always remember that your community members are what makes your community.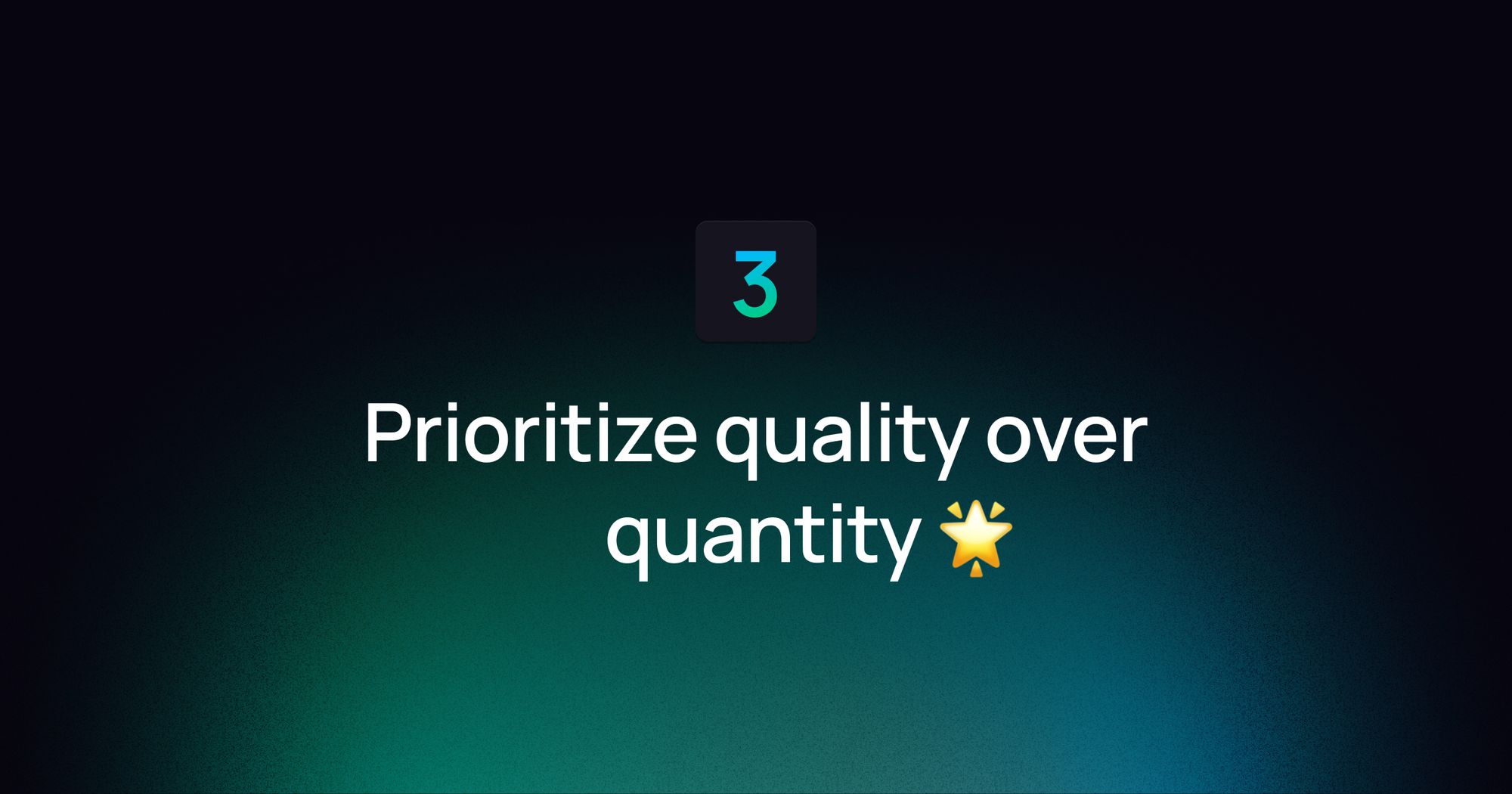 3. Prioritize quality over quantity 🌟
Imagine joining a server with 1000 people and only 2 people are regularly active or a server with 5000 people, yet it's unmoderated and is full of bot accounts or trolls. Doesn't seem like a great experience, does it?
As you work to grow your Discord server, you shouldn't solely focus on the numbers growing bigger. Linked to the previous tip, the community feedback will help you figure out whether you're cultivating and nurturing the kind of community you set out to create.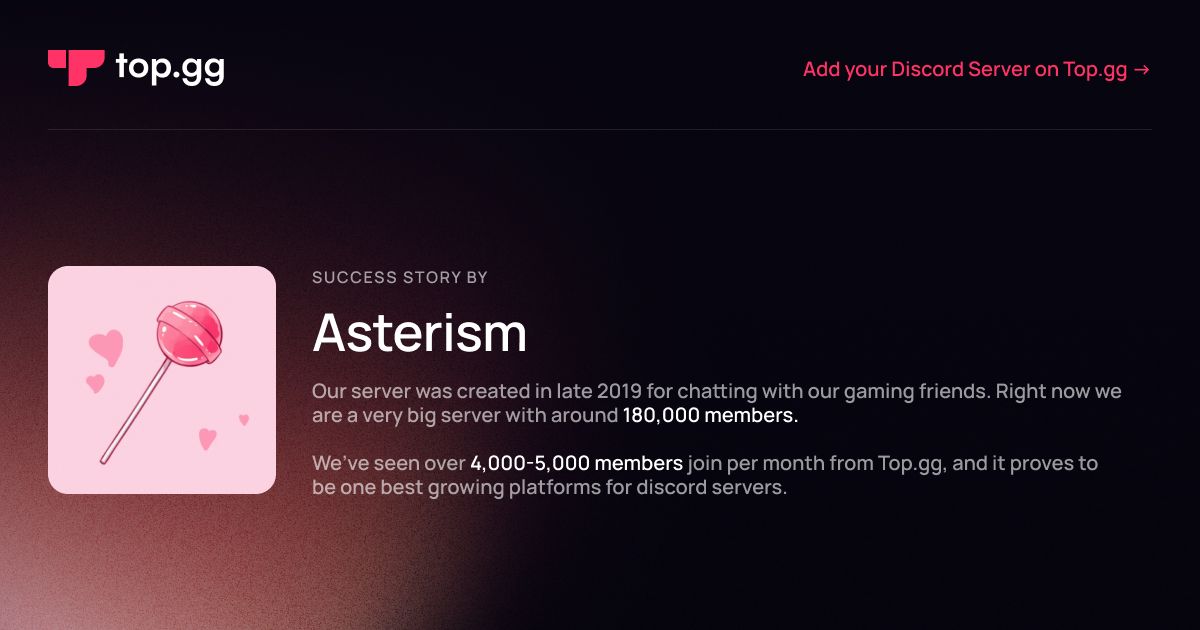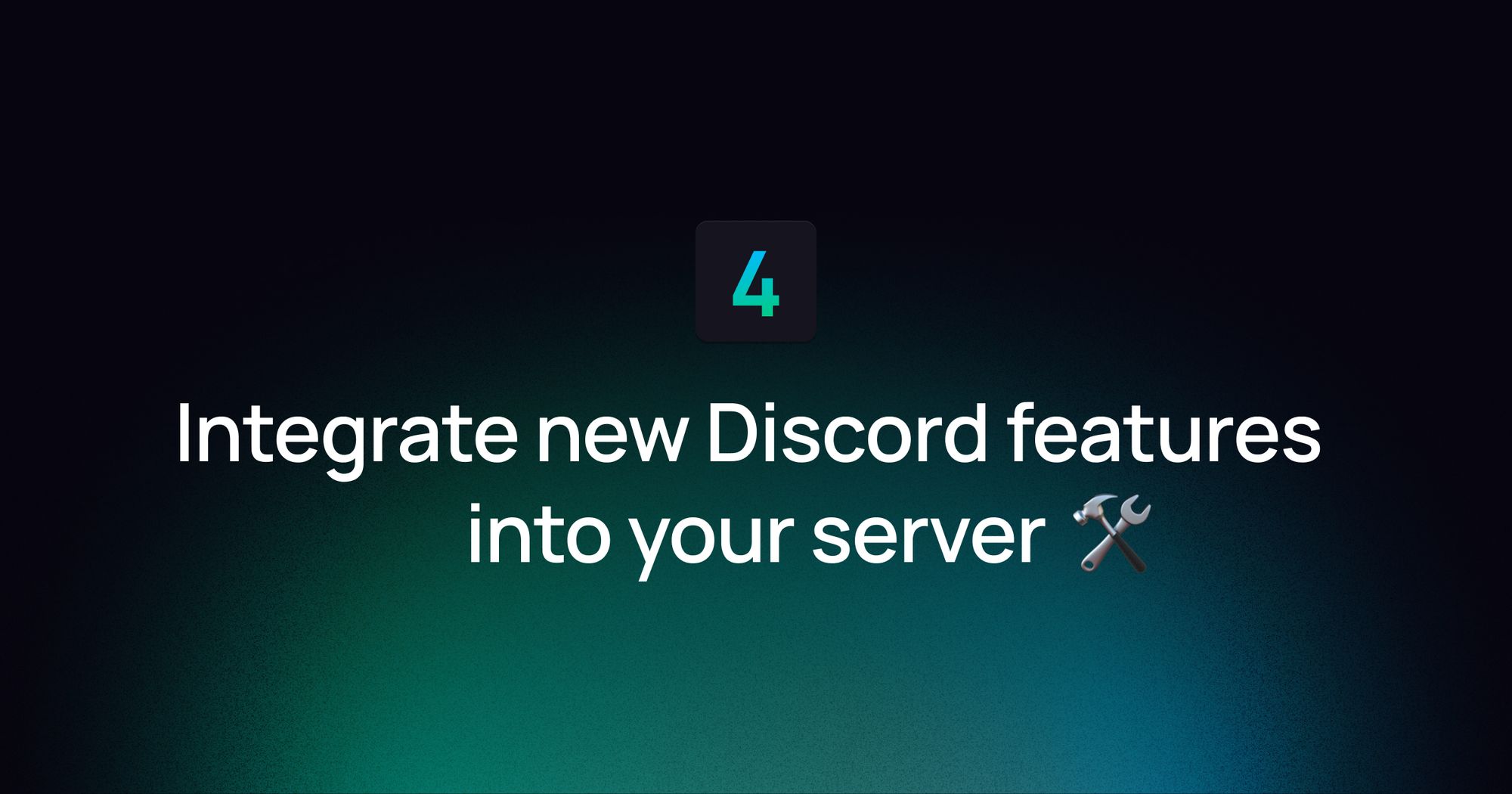 4. Integrate new Discord features into your server 🛠️
Discord is continuously rolling out new features for server owners to implement into their communities. These features are there to help you improve your engagement with your community - as such, you should try to implement these as best as you can.
As an example, you can use the Events feature to host things like game or movie nights with your community. That way they know that they need to be there at a certain time and place to be involved with the community.
Threads can be used to discuss announcements or handle moderation tickets - you could even make different threads for different bot minigames, so they don't flood your main channels.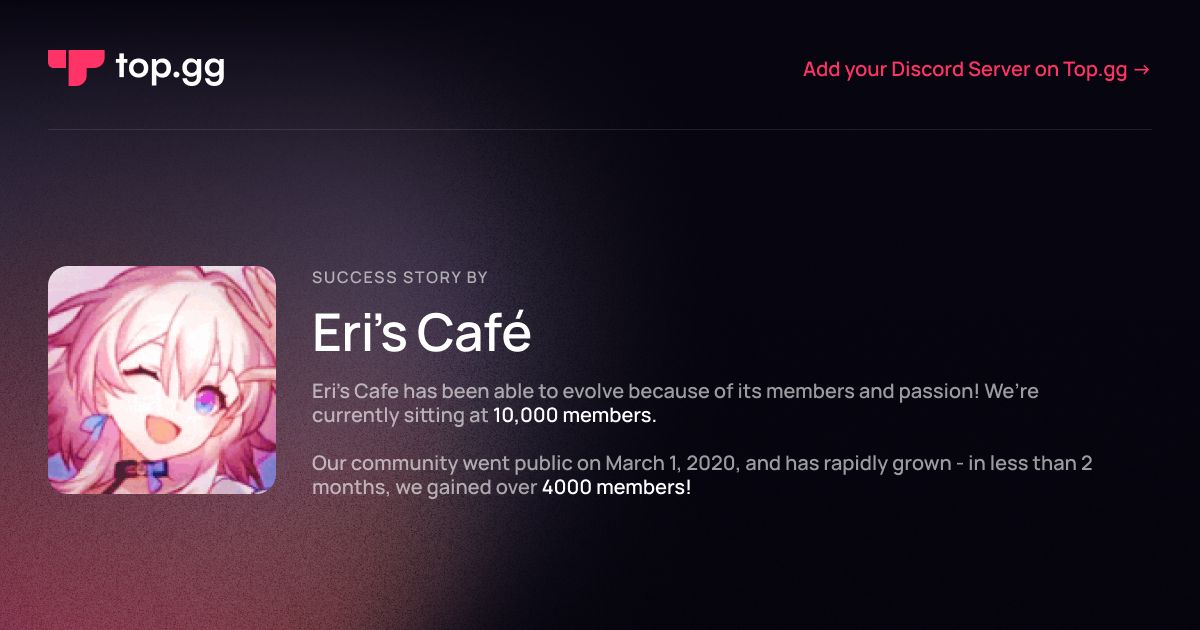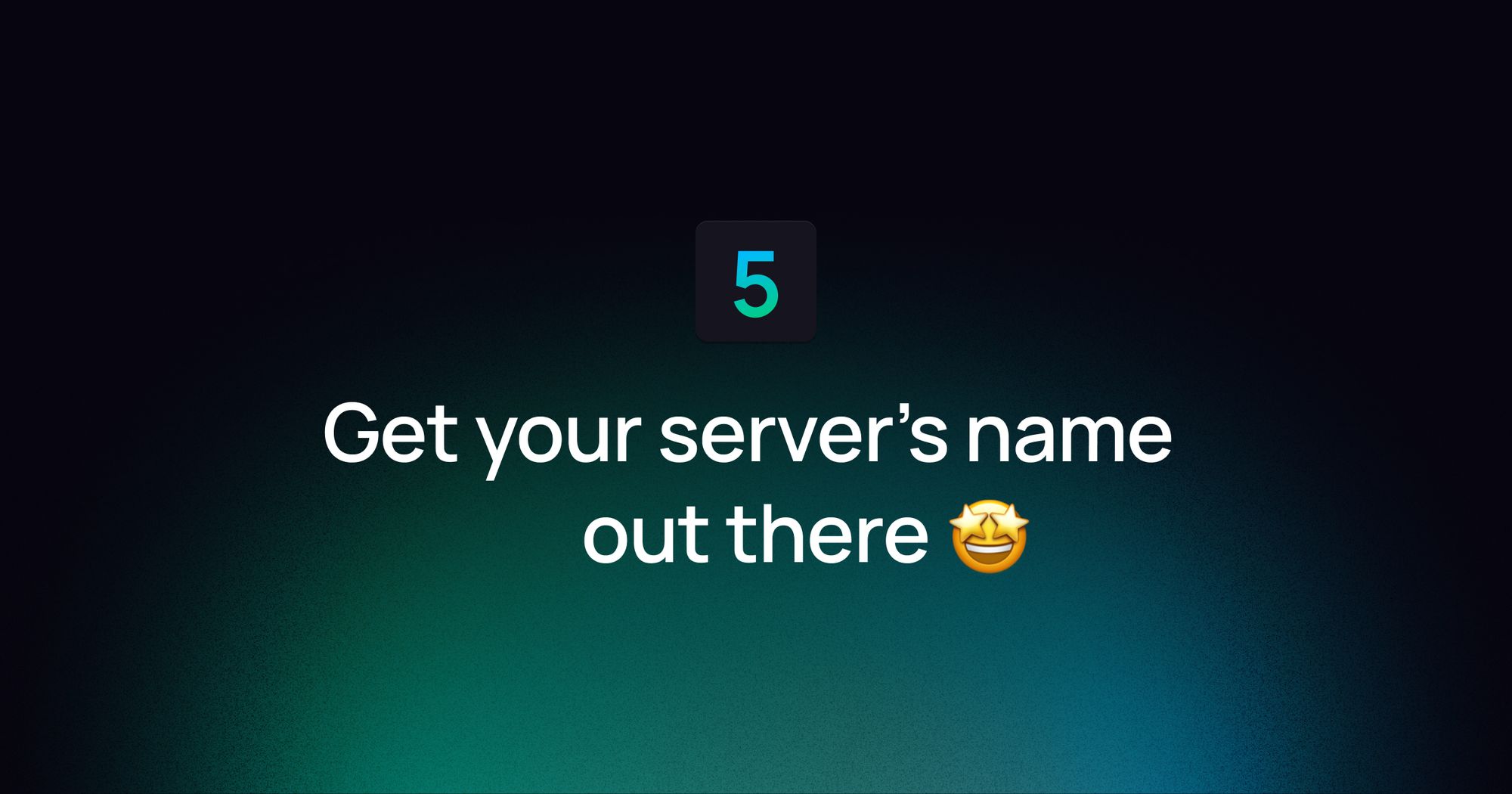 5. Get your server's name out there 🤩
There were two main ways that our server owners used to get their community's name out there: partnering with other similar communities and listing on Top.gg.
Submitting your server to Top.gg is free and will help your bot gain visibility. Since listing my own server on Top.gg, I've gained double the members in one month! To make the most of Top.gg and climb the lists, you should focus on the voting feature on Top.gg. More votes = listing higher in search results. To help drive your community to vote for your server, you could make features that reward users for voting, such as role rewards.
Voting is also key if you, as a growing creator, would like to participate in our Auctions. This is where you can bid on a promoted slot on our website - for more information, check out our support article. For your first 101 votes, you get $15 vote credit to use exclusively in Auctions. This has helped multiple server owners not only get their community's name out there, but also grow.
If you would like to learn more about being a server owner, check out the recording of our Server Owner Panel or explore our "Server Owner" category on our Discord server.